"Shared problems require cooperative efforts. Weeds know no boundaries and it is only by eliminating boundaries that a weed management program will succeed."
Mission Statement
The mission of the Sonoran Desert Cooperative Weed Management Area (SD-CWMA) is the prevention and management of invasive plant species in Pima County, AZ. We are dedicated to decreasing the impacts of invasive species on native plant and animal communities, public and private forests, private and agricultural lands, local economies, and public safety through public awareness, education, professional improvement and environmental awareness.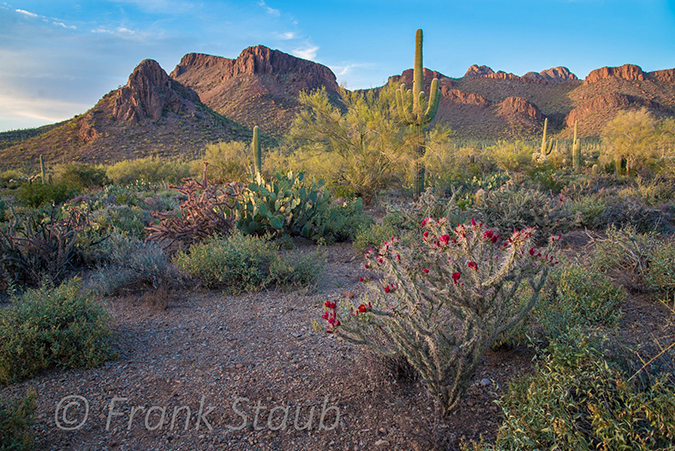 Scenic, native plant dominated, Sonoran Desert.
Photo: Frank Staub
The Sonoran Desert Cooperative Weed Management Area (SD-CWMA) is born out of the partnerships and hard work of the Buffelgrass Working Group. While the SD-CWMA continues to primarily focus on buffelgrass, there are other invasive species that many of our partners work with and we need to be ever vigilant for new invasive weeds, to stop them before they get out of control. We hope that this web site is informative for you. If you have questions or feedback, please contact us.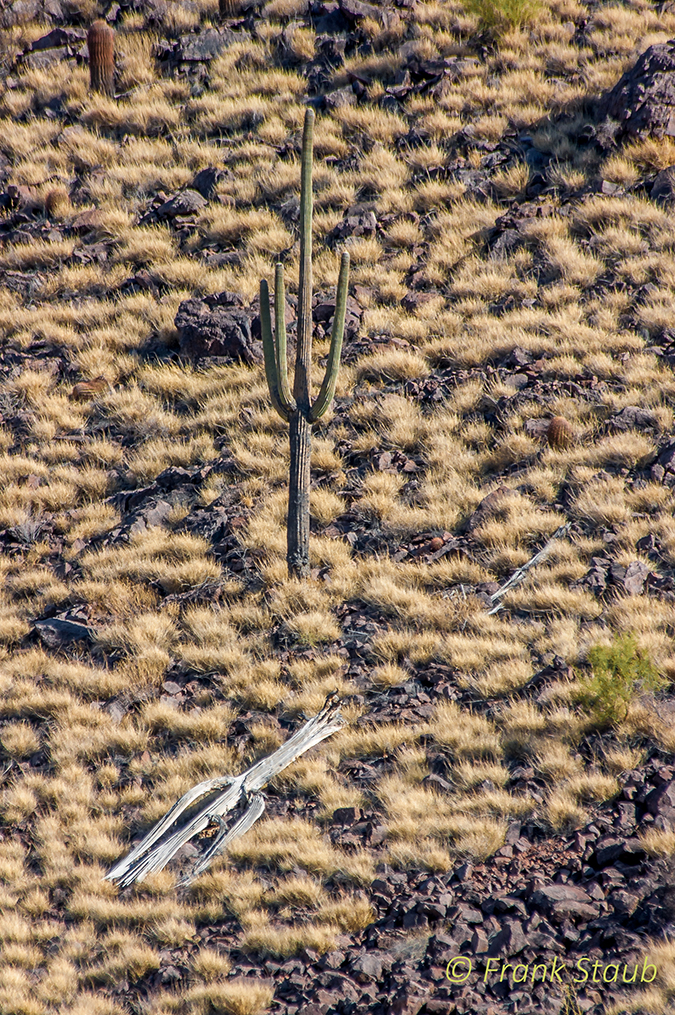 One struggling saguaro and one dead saguaro in a field of buffelgrass. Buffelgrass out-competes native plants for water, nutrients, and space; it can also bring significantly hotter fire than native plants would typically experience.
Photo: Frank Staub